Bondi Landscapes Services
Our Services
Every Bondi Landscapes design is bespoke & tailored to your needs
Design
At Bondi Landscapes, we always prefer to put a landscape design into place. No matter how big or small your project is, a well-designed garden means complete transparency for both the client and our design and construction team. Depending on the size of your project, we can custom-tailor a package that suits your landscaping needs and budget.
Construction
Once your landscape design and quote have been approved, our licensed construction team will take care of all the aspects of your garden build. From the hardscape construction all the way through to the soft-scape, planting and garden installation. Leaving the entire project management to Bondi Landscapes means less for you to worry about and more peace of mind.
Maintain
Once your landscape construction is complete, Bondi Landscapes will develop a personalised maintenance programme for you to ensure the ongoing success of your landscaped garden.
With over a decade of design and construction experience, our tight-knit multi-disciplinary team produces high-quality landscapes executed with skill and delivered with confidence.
Our Approach
We cover everything from the design process through to completion of the project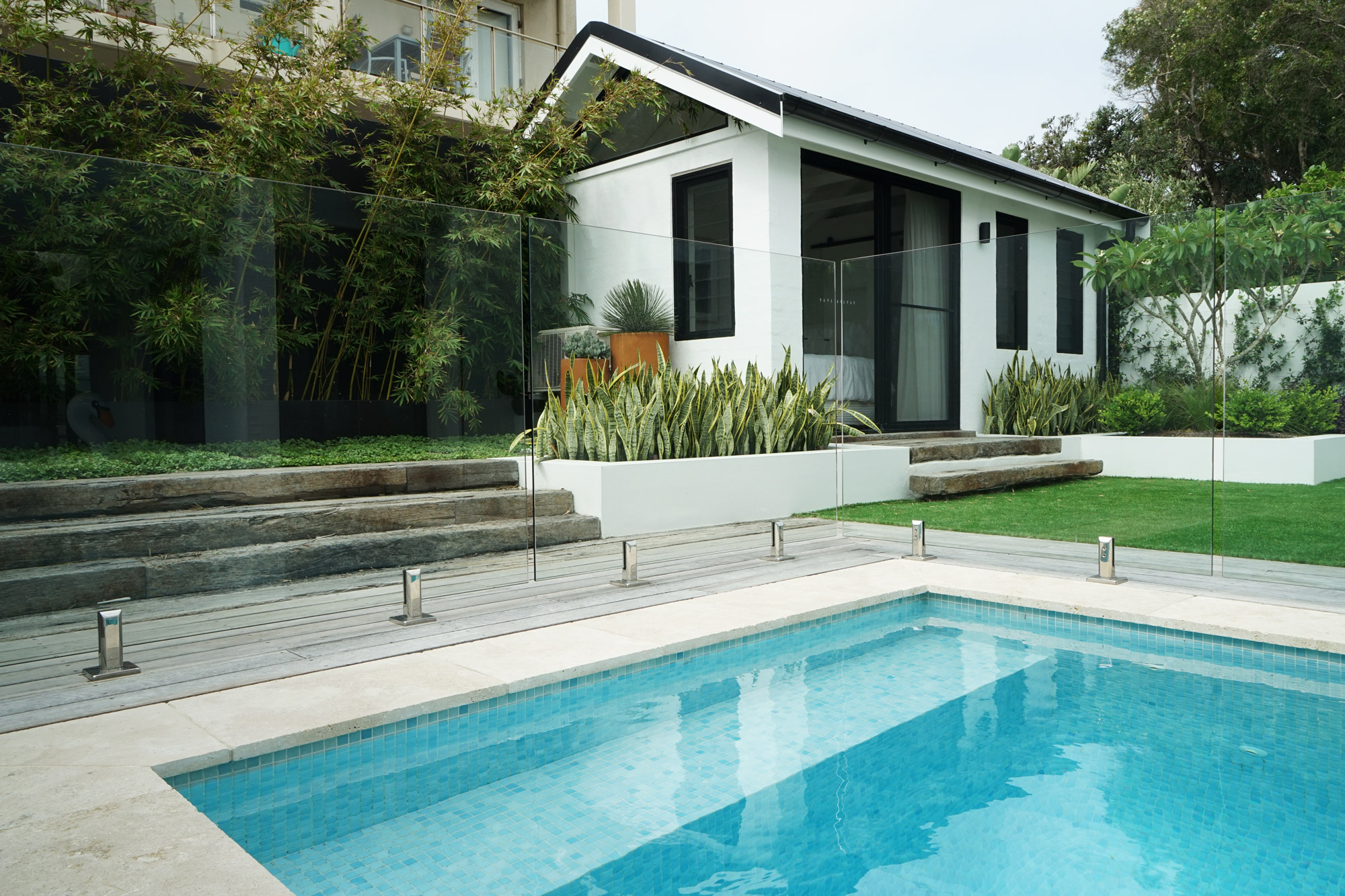 Consultation
Our principal and director Antony Aris (licensed landscape contractor and designer with over 15 years experience) will come to your home and discuss your vision, objectives and your budget. Afterwards, we will send you our Design Fee Proposal based on our discussion which will be specifically tailored and packaged to suit the size and complexity of the project.
Concept and Design
Once the Design Fee Proposal has been approved we can start to design your project. This is where we continue the conversation with you to turn the concepts into reality. We will then present to you our design for your approval. We don't always get it right first time but by continuing the conversation we will refine the concept until you are happy with the outcome. If council approval is needed we can then get this process happening too.
Quoting for Construction
Bondi Landscapes can then quote your project for construction and installation as we are a fully qualified and licenced landscape construction firm as well as a design group. We will provide you with a fully itemised and detailed quote which will incorporate all aspects of the build.